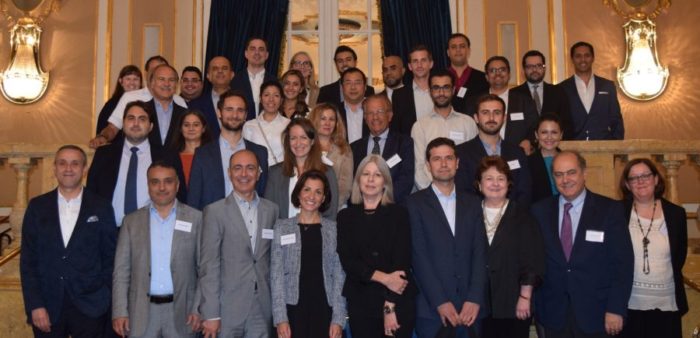 The Near East South Asia (NESA) Center for Strategic Studies, in partnership with the European Institute of the Mediterranean (IEMed), conducted a "Violent Extremism Among Youth Workshop" from 25 to 27 September 2016 in Barcelona, Spain.
The workshop sessions were a continuation of the discussions started among the North Africa and Levant working groups at the Strategic Studies Summit in Ankara in April 2016, with a focus on youth, radicalization, de-radicalization, refugees, and security.
41 participants from Algeria, Belgium, China, Cyprus, Egypt, France, Israel, Italy, Jordan, Libya, Morocco, the Netherlands, Spain, Tunisia, the United Kingdom, and the United States attended the event. Of the participants, 5 alumni from the College of Europe (EUNITED Against Extremism Team) were invited to present their CVE Peer-to-Peer (P2P) U.S. State – Facebook initiative.
This effort was led by NESA Faculty, Professors Anne Moisan and Jennifer Jefferis, along with IEMed's Ambassador Senen Florensa (Executive President) and Ms. Lurdes Vidal (Head of the Arab and Mediterranean World Department), and supported by Mr. Fahad Malaikah, Program Manager for the Strategic Studies Network (SSN).