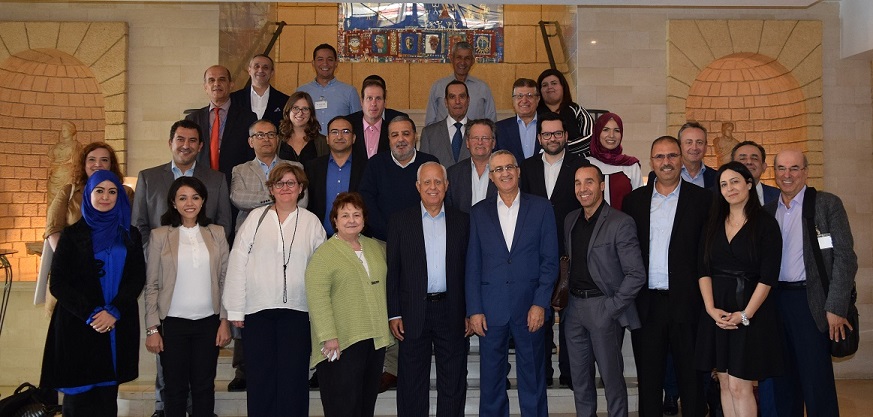 The Near East South Asia (NESA) Center for Strategic Studies, as part of its continuing series of Strategic Studies Network (SSN) sub-regional working groups, and in partnership with the European Institute of the Mediterranean (IEMed), held its fourth joint IEMed workshop on "Promoting Socioeconomic Development in the MENA Region" from 14 to 16 October 2018 in Tunis, Tunisia.
The focus of the workshop was on the evolving nature of conflicts and regional challenges, social media and radicalization in the MENA region, as well as the impact of lack of good governance and civic activism.  In addition, the group also analyzed the increasing negative impact of "non-traditional" security issues, such as climate change, and water and food (in)security on the region. Behind many security issues lie the impact of shortfalls in domestic development and economic reform, further affecting stability in the region and the growing concern with spreading radicalization, especially among youth. The group unanimously concluded that to be truly effective the root causes needed to be addressed, specifically good governance, economic development and corruption.
Ambassador Guillermo Ardizone Garcia, Ambassador of Spain to Tunisia, Ministry of Foreign Affairs, European Union and Cooperation of Spain, opened the workshop with comments focused on the challenges the European Union (EU) faces in the region, the crisis of youth radicalization, and EU initiatives for youth training and sustainable growth.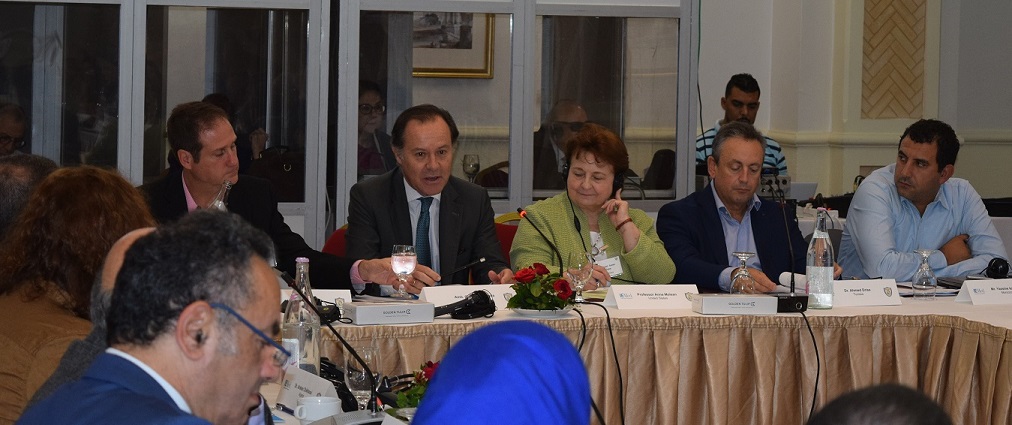 Mr. Josep Ferre, Acting General Director, Ms. Lurdes Vidal, Director, Arab World and Mediterranean Area, and Mr. Roger Albinyana, Director, Mediterranean Regional Policies and Human Development – from IEMed, moderated sessions along with Professor Anne Moisan from NESA and Mr. Oussama Sghaier, Member of Parliament of the Republic of Tunisia. Panels were comprised of regional experts.  The workshop had 31 participants from 9 countries representing 22 civil society organizations in attendance.